Caroline Kinch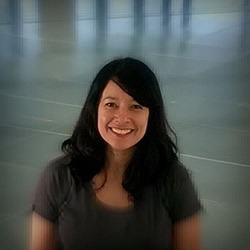 Caroline has been running our successful Pilates Basics courses since they began, as well as teaching at Improvers and Intermediate levels. This winter she will be offering a special Pilates for Runners (and other sports) class... watch this space ...
She began her Pilates journey back in 2006 having suffered minor back problems for several years. Whilst planning a backpacking trip around Central America, she knew she'd need a stronger, healthier back to cope with the long journeys. She has always been keen on health and fitness, and after several injuries and deskbound jobs over the years understands the pressures the body can be put under.
She enjoys teaching clients how to re-align their body, whilst strengthening their core and releasing tensions, making it fun, so that it becomes a natural process within their everyday life. Pilates is a way to make beneficial changes to your life without having to cut out anything that you enjoy
Caroline is a Body Control level 3 instructor and is also a member of REPS (The register of exercise professionals).
She regularly attends seminars and workshops and is continuously learning and improving her knowledge and practice.
These include:
Pilates for Bone Health (osteoporosis)
Performance Pilates - for runners and sports-active clients
you can find her at up-urbanpilates.com

and on Facebook Up-Urban Pilates